Position Detail
Merchandise Handler (3rd Shift)
Apply
Location: Lincolnton, North Carolina
We at Crate and Barrel want to ensure we help our customers, love, how they live, in the moments that matter.  At our Distribution Centers, we begin to instill that feeling with every package we carefully pick, pack, and ship to our customers homes and into our award-winning stores. Our assortment includes more than 13,000 SKU's between each of our 3 brands; Crate and Barrel, CB2, and Crate and Kids. We are curious and ask ourselves is there a better way to do this? As part of the team here, you'll ensure every product we sell online or in-stores is delivered on-time and with quality, ensuring our customers are amazed and delighted with their selection.
Job Knowledge
• Responsibilities could include loading/unloading, picking, put-away, replenishment and wrapping of merchandise as well as the use of hand-operated equipment.
• Perform all job tasks assigned by the leadership staff to achieve and maintain daily productivity and quality goals.
• Rotate through different departments, as necessary, to meet the demands of the business.
• Possess a complete understanding of training and communication resources relevant to the position.
• Participate in ongoing training regarding technology upgrades and new systems applicable to the position.
• Possess a complete understanding of applicable company systems, policies and procedures.
• Maintain an awareness of loss prevention, security and safety following the guidelines provided by management or the Human Resources Department and/or as outlined in the Crate and Barrel/CB2 Associate Guide.
Dependability
• Abide by the established dependability guidelines to maintain business productivity.
Safety
• Adhere to company and OSHA safety guidelines to prevent personal injury and product and facility damage.

Loss Prevention
• Follow the loss prevention and security guidelines as outlined in the Crate and Barrel Associate Guide to minimize inventory shrinkage and profit loss.
• Adhere to all Foreign-Trade Zone (FTZ) procedures and guidelines to maximize FTZ compliance and benefits and minimize U.S. Customs penalties and fines.
Productivity
• Focus on promoting sales as they pertain to, or are driven by your position.
• Maintain awareness and demonstrate a fundamental knowledge of computers, systems and programs relevant to the position.
Communication
• Listen actively and effectively.
• Establish open and two-way conversation with all associates.
• Maintain and enhance the self-esteem of others.
• Ask for and give clear and constructive feedback.
• Communicate effectively and efficiently with all company associates and business contacts.
Teamwork
• Promote a strong sense of teamwork and a culture of respect by working together safely, effectively, respectfully and efficiently with all associates.


Our Vision and Mission
• Support and model excellent service by exhibiting a positive attitude and enthusiasm toward the job and the company to both internal and external customers in all forms of communication.
• Ensure all customers are provided gracious, quick and efficient service.
• Support all efforts and initiatives across all business channels implemented by the company.
• Support the company's mission and goals, including applicable key performance indicators (KPIs).

The specific key responsibilities for this position are detailed in the Functional Checklist which will be presented and discussed during orientation.
Required Skills
Job Qualification Requirements
Knowledge English language skills (written and verbal) preferred, basic math skills preferred, bilingual a plus

Previous Experience
Distribution Center experience a plus

Required Learning
Assigned Learning Plan(s) per position

Machines, Tools, Equipment, Software General office equipment, including computer and printer, telephone, scanning equipment, headphones, conveyor, walkie-talkie, pallet jack, hand truck/dolly, stepstool

Certifications and/or Degrees
High school diploma/GED or equivalent preferred

Travel
As needed

Physical and Visual Activities**
On a daily basis, must be able to constantly move around the facility, operate computers/POS/office equipment, lift supplies or equipment, bend, and have visual acuity near and far. Ability to frequently communicate, carry equipment, reach, push/pull, use foot controls to operate equipment, ascend/descend and/or balance. May occasionally remain stationary, handle paperwork, kneel, crawl, climb, or twist.

Physical Demands**
Movement of product, supplies and/or boxes repetitively. Ability to move and/or lift up to 65 lbs; heavier product with team assist. Furniture: Ability to move up to 300 lbs with appropriate equipment.

Environmental/Atmospheric Conditions**
Hot/cold temperature changes, concrete floors, odors, dust and mechanical/electrical/chemical hazards possible
Job ID 2021-9075 Date posted 03/18/2021 Position Type Full-Time
Apply
Our commitment to our associates is of the utmost importance. One of the reasons the company attracts such a dynamic group of associates is that we offer a full menu of benefits that are relevant to their lives, both on and off the job. Many of these benefits begin on day one, and extend to eligible dependents. To learn more about available benefits please click https://jobs.crateandbarrel.com/benefits.

Euromarket Designs, Inc., which does business as Crate and Barrel and CB2, will be referred to as "the Company". The Company is deeply committed to working with and providing reasonable accommodations to individuals with disabilities. If you need a reasonable accommodation for any part of the application process, or in order to perform the essential functions of a position, please contact the location you are applying to here and ask to speak with a manager regarding the nature of your request.

The Company is an equal opportunity employer; applicants are considered for all positions without regard to race, color, religious creed, sex, national origin, citizenship status, age, physical or mental disability, sexual orientation, gender identity, marital, parental, veteran or military status, unfavorable military discharge, or any other status protected by applicable federal, state or local law.

The Company participates in E-Verify and will provide the federal government with your Form I-9 information to confirm that you are authorized to work in the US.

State / City Compliance: The Company will consider for employment qualified applicants with criminal history, including arrest and conviction records, in accordance with the Los Angeles Fair Chance Initiative for Hiring and the San Francisco Fair Chance Ordinance.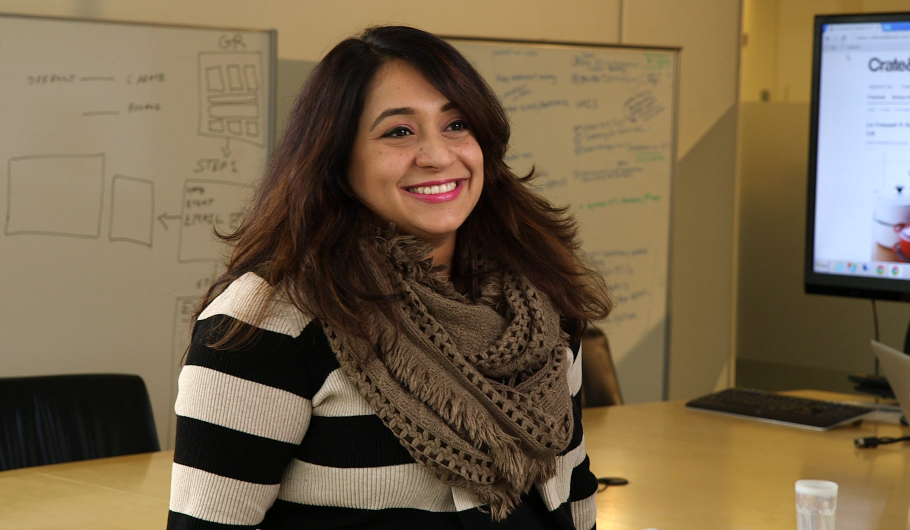 Get To Know Our Team.
Get to know us and find out why you should become part of our team.
Meet Our Associates