Corporate Careers
Work with the most inspired team in the retail business.
When you think of "Crate and Barrel," you might immediately visualize our award-winning retail stores. But what you might not realize is that a massively talented organization powers those locations, including corporate careers that cover nearly every specialty – from design to technology.
eCommerce & Information Technology
We firmly believe that our modern home design products should be backed by web and tech innovations that are just as forward-thinking. Whether you're developing and supporting our internal tools or keeping our eCommerce sites on the cutting edge, when you're a member of our technology teams, your talents will continue to transform how people shop with us.
In fact, the constant refreshing of our sites keeps a lot of our associates on their toes. With updates like our Mood Board System (which lets shoppers pick "favorite" items) and the rollout of our new room-setting style of digital product presentation, it's this team's job to ensure our customers enjoy a seamless, intuitive journey across our digital stores.
View all eCommerce & Information Technology Jobs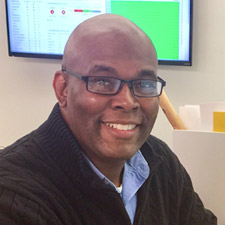 "I've been impressed with the degree to which we embrace technology – not just for our day-to-day tasks, but also to drive our business. Technology is used to leverage our market presence, increase sales, track product and innovate the customer experience. It's incredibly encouraging to hear about customers coming into our stores and interacting with the projects we work on."
Jeff, Helpdesk Technician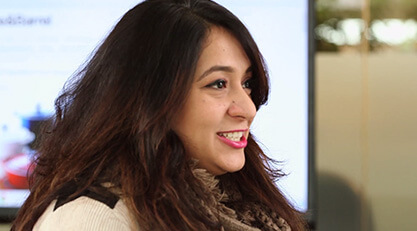 Crate and Barrel IT Web Development - 2:10
Marketing
People fall in love with our products. And often, it's the strategic work of our Marketing team that first catches their eye. From our various communication channels to the catalog itself, we connect with thousands. And that's only possible thanks to extensive analytics, smart media placement and the constant efforts of our teams to build lasting relationships with our customers.
For instance, our blog went from a single associate's "what if?" idea to a real and engaging expression of our products showing how recognized trendsetters interact with them. It's an incredible way to reach our customers and inspire them to make the most out of each season. That's the power of our Marketing team.
View all Marketing Jobs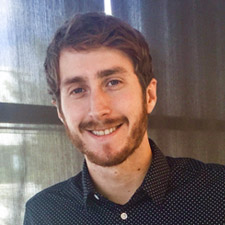 "The fast-paced, test-everything mentality was surprising. With large, well-established retailers, I expect a lot of resistance based in tradition.
At Crate and Barrel, there's a lot of passion around challenging the status quo and working together to achieve the best experience for our customer."
Patrick, Manager, Paid Search
Creative
From working on our catalogs and graphics to spending time in our photo studio, every member of our creative team is engaged in presenting our company and products with a fresh, innovative, modern sensibility that's stylish to its core.
The bigger the project, the more we come together. As part of our recent efforts to elevate our photography, nearly every corner of our Creative team has the opportunity to contribute. Photographers, Art Directors, Stylists, Assistants and more are all able to make a lasting impact on our products' essential first impressions. It's that kind of collaboration that makes the most innovative ideas come to life.
View all Creative Jobs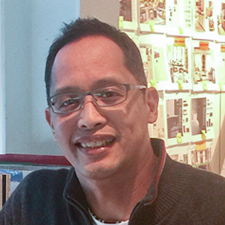 "Working in Creative, nothing is as it seems. What really surprised me is that creativity and design are everywhere here. Whether I'm working on the catalog with folks in merchandising, coordinating location shoot workflow with eCommerce production or watching new product displays go up in our corporate lobby, it's a cool, dynamic space to be in."
Jerry, Image Asset Manager
Finance
On the Finance team at Crate and Barrel, your insights and expertise will help streamline our workflow and maximize our growth. Working collaboratively with many different teams, you'll help implement new systems and work on forecasts, budget processes and more. It's all about finding ways to bring out our company's strongest potential.
And it's amazing how quickly you'll see your impact. If you kick off a new cash reconciliation software program or develop inventory ordering procedures, you'll learn a lot from the experience and be able to watch how it affects our business month after month.
View all Finance Jobs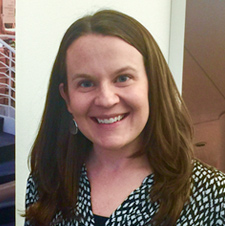 "When I joined Crate and Barrel, I loved how much communication and collaboration I saw. In my Finance role, I connect with Marketing, Merchandising, Store Operations, Construction and Facilities, and more on a daily basis. Every interaction helps me expand my knowledge of the business and challenges me in ways I didn't expect. It's so rewarding to see associates of various areas of expertise working together towards a common goal. Plus, it's fun."
Kari, Accounting Manager