Meet Our Associates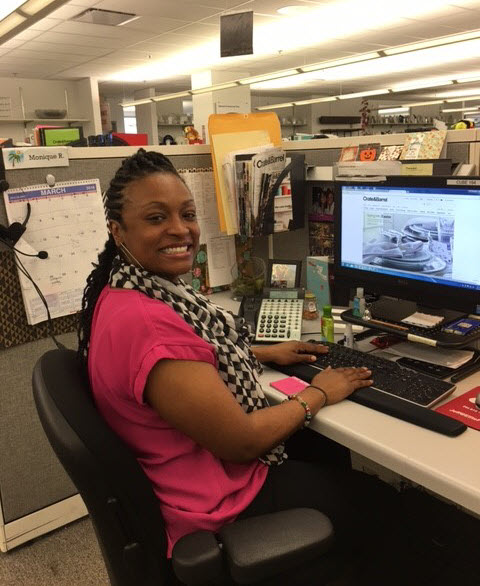 Contact Center Team Lead - Furniture Customer Service
Monique – 10 years
Career Path:
Monique began her career as a Full-time Department Manager. Throughout the last 10 years she has held both Management and Customer Service positions at Chicago area stores, as well as at the Contact Center in Naperville, Illinois. In her current role, she is a Team Lead-Furniture Customer Service supporting our internet customers at the Contact Center.
What's the very best part of your job?
"The very best part of my job is helping both customers and associates, and making their experience great. I love to interact with my peers and have a good time when we are here. Helping customers is so important, but I like to remember not to take it too seriously and have some fun!"
What do you like most about working at Crate and Barrel?
"The people! I have been lucky enough to work with amazing people in all the locations I have been in my career. I enjoy working with people from many diverse backgrounds. I also really like the design aspect of Crate. I like to see the products initially, and anticipate how they will be merchandised."
What has attributed to your success with Crate and Barrel?
"My fun spirit has attributed to my success. I always try to keep a smile on my face and let it be contagious. I feel like there is always a solution and everything is fixable."